Our Team
Mark is focused on helping individuals and businesses dream, define, and execute their financial strategies with an effective Protection and Investment Strategy. This strategy is comprised of two core tenets - Education & Action. It is the firm's philosophy that only after a client truly understands and has been educated on the elements necessary to execute their master strategies will they embrace the strategy as their own. Then, and only then, will incremental and systematic steps be taken to build the momentum necessary to achieve those goals. This is all done with the care and compassion clients expect & deserve when looking to add a financial professional to their trusted circle.
Mark has over 20 years of experience helping market, grow and develop businesses and medical practices, and consulting with entrepreneurs and families to develop and execute comprehensive growth & financial strategies. The services he offers include, but are not limited to; Retirement Planning, College Savings Strategies, Risk Management and Insurance Planning, Estate Planning, Financial Wellness Workshops, Employee Benefits Consulting, Charitable Planned Giving Programs, and Business Succession Planning.
Mark has a B.S in Electrical Engineering from Howard University, an M.S. in Electrical Engineering from the University of Illinois at Champaign-Urbana, and an MBA from the Kellogg Graduate School of Management at Northwestern University with a focus in Finance, Entrepreneurship and Marketing. He has his Series 6 and Series 63, as well as his Life & Health Licenses in the states of TX, CA, FL, IL, NY, GA, LA and NC.
Mark is a native of Dallas, and is very involved in the community. A graduate of Bishop Lynch High School, Mark is involved with Catholic Charities of Dallas and Fort Worth; is on the Board of the DFW Kellogg Alumni Club as the President; Board Member of The Dallas Business Club; Board of Director Member for Bishop Lynch High School, the Political Involvement Leader for his firms' DFW Region, and a regular speaker for the EMPOWER Series on Financial Literacy.
Personal Life
In his free time, Mark enjoys playing classical piano and exploring the world of scotch whiskey. He has three kids and a Portuguese water dog, who actually hates the water.
Gabrielle - Digital Communications Director & Legislative Assistant, Congressman Filemon Vela, BA - African American Studies & MA - Public Policy, DePaul University
Sean - Stanford University Graduate in International Relations, Pursuing Masters Degree of Management Science & Engineering at Stanford University
Ayden - Freshman, Villanova University, Academic Athlete - Football
Alexis' expertise is helping individuals and businesses understand and navigate asset protection and wealth creation. She has extensive experience in the industry, beginning her career in personal lines insurance as a Property Adjuster and Claim Manager. Since 2015, she has devoted her time to developing and executing insurance and financial programs for individuals, families and entrepreneurs with a focus on accumulating and preserving assets to build generational wealth. She offers a variety of services including, but not limited to; Income Protection, College Funding, Retirement Planning, Long Term Care Insurance Strategies, Multi-Generational Wealth Transfer Planning, Estate Planning and Business Succession Planning.
Alexis has a Bachelor's Degree in Economics from The University of Texas at Austin. She is a Retirement Income Certified Planner, Chartered Life Underwriter and Chartered Property and Casualty Underwriter. In addition to her Series 6 and Series 63, she holds Life and Health licenses in multiple states.
Alexis was raised in Amarillo, Texas and has lived in Dallas since 1989. She and her husband have one son. She is active in her community serving as a Board Member for Boys and Girls Club of Collin County and Texas Healthcare Advisory Council.
Amor's background in architecture and actuarial science play pivotal roles in her approach to financial and business strategies. She not only partners with her clients to work towards their goals but the concept of teamwork extends to outside consultants whose expertise is required to develop a cohesive strategy. When it comes to a strategy, similar to architecture, there are always multiple options explored and presented so that the client has input and is fully invested in seeing their strategy through. Amor's focus is combining financial strategies with efficient tax strategies1 both for individuals and business owners. This focus is what she believes can help businesses grow, keep employees happy, and ward against financial collapse during times of economic uncertainty.
Amor has a Bachelor of Architecture from The University of Texas at Austin and an M.S. in Actuarial Science from the University of Texas at Dallas. In addition to her Series 6 and 63, she holds Life and Health licenses in the states of Texas and Washington.
Amor is originally from South Texas, having grown up in a small town named Rio Grande City, but lived in Seattle, WA for a few years before making Dallas her home. She has lived in Dallas for 7 years now with her husband of 11 years, two rescue dogs named Rusty and Ralphie, and 11 month old son. Amor is currently a member of the Dallas Junior League and serves as Treasurer of the Lake Highlands Early Childhood PTA.
Janice brings a wealth of client experience and organization building skills to the team, and will help with special projects centered around our clients. Some of Janice's prior career roles were serving as the AVID College Readiness Director for the Garland Independent School District, Middle School Principal, and French and Reading Professor. Janice was instrumental in getting the Garland School District certified as a "Grief Sensitive District", helping to certify all seventy-two (72) campuses as Grief Sensitive Schools through the New York Life Foundation Grief Sensitive School Initiative (For more info: www.grievingstudents.org).
When she is not working with a client, you can find Janice entertaining one of her five grandchildren, or in the kitchen whipping up another batch of her world-famous New Orleans pralines!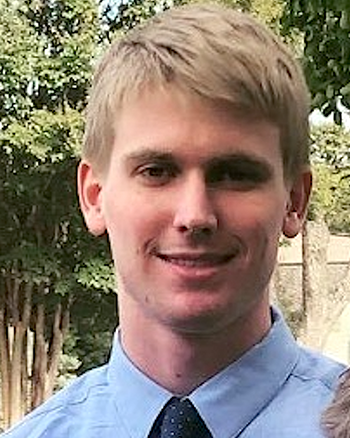 Crawford is a recent graduate of Woodrow Wilson High School in Dallas, Texas, and is working towards his Bachelor of Arts in Business with a Focus on Finance at Collin College. Crawford served as Head of Acquisitions for the Platinum Investing Firm, a Junior Advisor for Stone Field Investment Advisors, and serves as a Client Engagement Specialist for Momentum Wealth Strategies. Crawford is an integral part of our team, making sure our client's needs are met, and all levels of details are attended to.